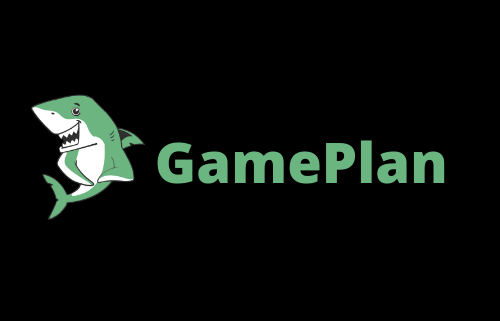 GamePlan CW 6: First things first
Good morning everyone and welcome to a new episode of my Gameplan. It is monday morning and we are all starting off into a new week. But first let's go back to my last weeks goals. 
My first goal was to find another big order. To be honest I failed here. My personal definition of "big" was around 1,5k, but I was only able to generate one new order with about 650 €. 
The second goal was to run 1.500 vertical meters. Also here I failed as my "huge mountain" was closed. There is a small stairway going up with about 70 meters in height. But due to the new corona rules it was closed. Bad luck, but still I managed to climb about 600 metres.
Goal number three was about writing 1.000 words per day and I succeeded here. As I visited my daughter on saturday I wrote 2k on friday and none on saturday, but the overall amount was achieved.
Goal #1 for this week: Execute in my sidebusiness
This week I need to finish several things, which had been pushed the last weeks. It is something like a clean up as I do not want to let people wait. Over the last year I became someone "to wait for" which I really hate. I want to change this again to what was important for me before 2020.
Therefore I made a list of to dos, which I have to finish this week to get those orders done. Sounds challenging, but most of the time it is the fear of letting orders go and not having another one. Totally crazy to be honest!
My goal #2: Start a new project
You re not even done with your last week goals but still want to start something new? Yes, right, but after I finished my goal #1. There is something lying on my desk since 8 weeks now which I really want to work on and finish in February.
I will not allow myself to start with it before finishing #1. I do not want to be someone having loads of stuff on the desk looking like a lot of work. I need to execute and get things done, as this new project will be hopefully booster for my passive income goal this year.
Coming to #3: Write 1.000 words per day
The same as last week and it will probably follow during the whole February. The goal is to write and publish a book in February, which needs to write 1.000 words per day during the next week. At the end of the week to script has to has about 14.000 words, which would be about two thirds of the whole book.
The one thing that moved me last week
I had big goals for the last week. And I failed at two of them. Maybe they were too huge or maybe I was not executing enough and maybe whatever. Running 600 vertical metres instead of 1.5000 is failing the plan but still more than the average. 
Generating an order of 650€ instead of 1.5k is failing, but still more than the average. It feels like a loss, but I realized that still managing those numbers is somehow like sticking to the plan. On my journey to financial freedom every single day counts. Every single action is necessary. 
And in the end those fails are learnings which will make it more easier to plan the next week. So lets do not think about the fails of last week but concentrate on this weeks goals.
And the last one: My investment of the week!
On sunday I published my income report from January. The overall amount was a bit higher than in December, which feels great. As it was the first week of February I was able to make several investments from my salary.
The most important one in my eyes was being able to buy my income generating ETFs. Maybe you read about it but I am folllowing a strategy which focusses on assets who generate an passivce income from dividends and interest. It feels great to pump the amount into this strategy as I planed to as this money will be working for me from the moment on I invested it.
That's for this new week. Let s get things rolling and push it to another successful week.
Like this post if I was able to entertain and inform you for a few minutes. And please let me know what you would like to add to this kind of content which will inspire you more. Just write it into the comments.
Have a great weeks and all the best for you!
https://p2p-lending-at-its-best.com/wp-content/uploads/2021/02/GamePlan.png
500
500
Tobias
https://p2p-lending-at-its-best.com/wp-content/uploads/2019/05/logo-190522.png
Tobias
2021-02-08 09:03:25
2021-02-15 07:41:49
GamePlan CW 6: First things first