September is over and I was willing to report about it. After I had two very nice feedback on my last report #PAR2 I decided to publish it by mid of the next month.
I am currently not able to invest millions of Euros into P2P, so it is quite interesting to figure out what to do to increase my passive income. And therefore I have to think about it some days.
My September work schedule was busy
My September was filled with work on any desk. In my main job things are getting stronger because of the end of the year and the usual Xmas-sales-preparation.
Additionally my sidebusiness was quite a lot of task, as I mentioned in my last report. There is nothing special to talk about, but hopefully a lot of cash coming around the next days to invest.
Over the month I improved my daily schedule and I am really estonished how things are working out. I am just focused on my Top 3-things for the day and the day is not over until they are done. Maybe I have set better priorities for those Top 3, because some things haven't worked, but I was always able to tick of my Top 3.
I invested into the new platform IbanWallet, but currently I am not able to talk about it. The reason is not very convincing until now as they are searching for my deposit since one week. In one of last report about the crisis fund a mentioned IbanWallet and I wanted to have a try, but somehow it has not worked out until now.
My Mintos account received some more money in the beginning of September. And I reinvested the interest rate at DoFinance, which I received over the last month.
Passive income in September: 38,60 Euro
Here you can see what happens when P2P lending platforms decrease their interest rate due to a lot of new investors and money. So it is just 0,15 Euro morethan last month. But I received some money at Debitum from the loans being overdue last month. And additionally I received my first interest payment at Bulkestate.

Mintos: 23,35 Euro / 11,3%
And yes, this decrease comes mainly from the interest rate at Mintos. I mean, 13% and even more was very nice, BUT today it is around 10,8% which is still very good. My September on Mintos was around 11,3%.
As Mintos mentioned on their own blog their interest rate is mainly affected by the market. And this market turned into more investors but less loans, so interest rates are decreasing. Nevertheless, I don't care about it, as long as it is above 10%.

DoFinance: 9,97 Euro / 9,8%
I am still not able to find the right figures in my dashboard at DoFinance. It is another 9,97 Euro this month and still around 10%. So everything is fine here.
I just managed to invest the reinvest the interest rate from the last months. It was 9,97 each month, so I used 19 Euro as a reinvestment for another 12 months at 12% interest rate.

Debitum: 4,83 Euro / 9,6%
As you know I like Debitum. Their business model is investing in business and factoring loans with about 10%. When the struggle with Aforti affected to P2P sector two months ago, Debitum acted for their investors and paid out any sum of Aforti loans.
But still they are quite small as a P2P lending platform. I September they managed to get the 1 million Euro deposited from their investors. And they also crossed their milestone of over five million Euros invested. Both indicator have a growth of ways beyond 10%, so I guess you will hear about Debitum in the near future.

Bulkestate: 0,45 Euro / 5,4%
Well nothing new here. Bulkestate is still doing a great job, also the amount of new investments decreased a bit. I do not care at the moment as my money is invested by 100%. But in September I received my first interest income of 0,45 Euro.
Let's see when IbanWallet will find my money and where. They made a lot of promotions the last months and I thought it could fit somehow, but not finding a deposit for over one week is not the best sign to start with.
Stock market, my time-out-plans and a lot of work
As I already mentioned my sidebusiness is doing quite good. But I haven't invested that much into P2P lending, as I want to take care about the shares of P2P in my whole portfolio. It skyrocked the last months due to the investments, so it was time to invest into the asset classes.
For me as someone aiming for passive income this is mainly the stock market. And here I am just following stocks with dividends. There are already some shares in my account, but the main focus is to collect cash. I am investing with the dividend-alarm-system from Alex. It is quite easy and I save a lot of time, because he is doing the research and I am just checking the ideas out of his system.
Time-out is getting more tangible
Honestly, it feels like a very wired idea to take a time-out the next year. Not because I think my team is not able to get things done without me. It is more about me and not knowing what to do or being stumped what to do with that much time.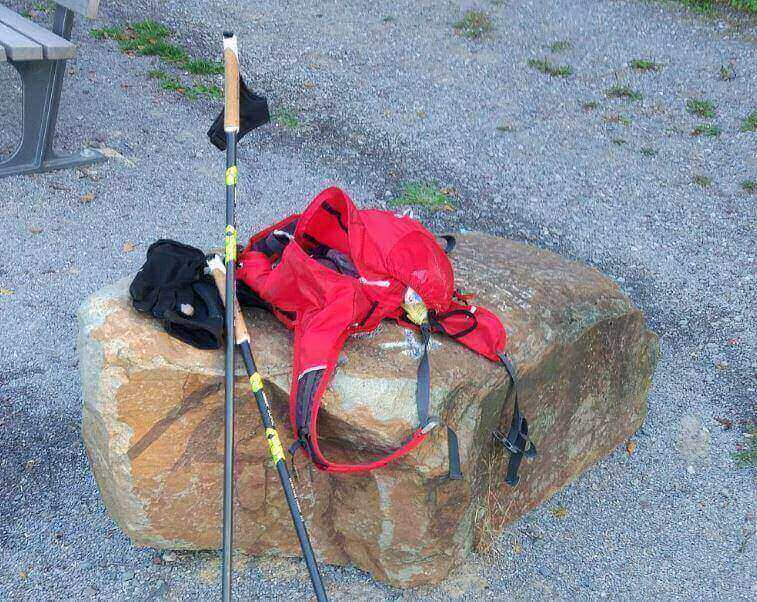 I will definitely focus on ticking boxes of my bucket-list. Why do something else than those things you always wanted to do. I preparation of the things to come registered for the Madeira Ultra Trail in April and will sign in for the Stubai Ultra Trail by the end of October. I guess that is just the beginning, because there is a lot beside running.
Not a pro at focussing
Well, I am still an amateur when focusing on tasks. Also the September was quite good with my sidebusiness, there are still too many things influencing my focus. I am not really happy with it, also my goal is crystal clear.
But I feel quite comfortable with my planning system, so maybe I just have to give myself some time to develop. Will keep in my mind and check it next month again.
See you next month and take care about your goals 🙂
https://p2p-lending-at-its-best.com/wp-content/uploads/2019/10/view-at-the-lake.jpg
535
1393
Tobias
https://p2p-lending-at-its-best.com/wp-content/uploads/2019/05/logo-190522.png
Tobias
2019-10-13 10:39:44
2019-10-15 03:31:49
#PAR03 Passive Income Report September 2019