#PAR02 Passive Income Report August 2019
Meanwhile September is over by almost a third, so I really have to set up my report from August. As I mentioned I had three weeks off in August and went two weeks on holidays in Norway and Sweden.
It was very nice and the scandinavian weather was very kind with us. But beside reading some books nothing worked out for me, as I planned to do some new things during the holidays.
However, let's check what my the passive income has reached in August.
Passive income in August: 38,45 €
So, my guess about the passive income in August was not that bad in my last report. I said it will be around 40 Euros and it is now a bit below. Still nothing to rip of my cloths and dance around the fire, but in the end around 40 euros for "nothing than money".
Overview of passive income in August:
In September the same money is still working for me. I will at least invest in one P2P platform, which is not on the table by now.
Sunset, a wine and many wired ideas
I am really thankful my family decided to go on a "forest-tour" this summer. This gave me a lot of energy and time, to think about what to do next. Everytime I start thinking about it, I enjoy looking where my ideas are going to.
During my holidays I did not reached my goals, what I wanted to work on. This was mainly due to the bad internet connection.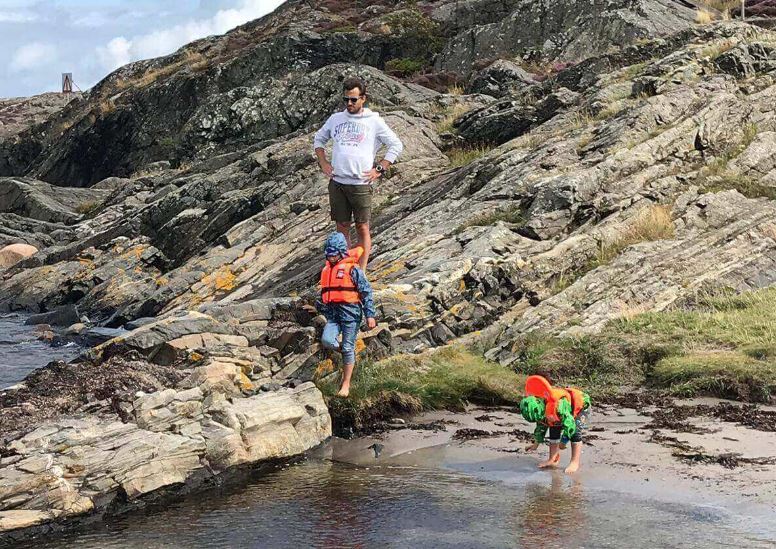 But I am quite confident with the clarity I reached during that time. And I love to watch the sunset with my boys and a good glass of wine with my wife.
To be honest this was the main reason to think about a time-out. Why not enjoy the next summer with the family? And maybe tick some boxes from the bucket list?
The funny thing during the holidays was again the recognition, that things will "go forward", if you put your focus on it. My financial freedom and my investments are something I really want like nothing else.
Since May when I started this blog a lot of energy flew into the investments. And now there are already 38,45 Euros coming passively. Let's just keep that pace!
And what about my challenge?
Well, next topic….
I was able to train a bit, but I did not even made one video. That is horrible and I feel quite bad about it. I think I was a bit too enthusiastic about my progress the last months. And I maybe forgot the meaning of "holiday" in planning for August.
I read about Youtube, I watched some tutorials and I heard the "Crush it" from Gary Vee – I think I am super-duper procrastinating. What do you think?
Let's gamble away my passive income from September, if I do not make the videos. If I do not produce and upload them, I have to donate the interest income from September to Kiva.
Do you know Kiva?
Kiva is a platform borrowing money to micro businesses. Kiva works the same way as P2P lending. Just without interest income in focus (for me).
I have chosen any loan without any interest rate and additionally without any fee for the originator. This is my kind of "doing something good".
A long time in my life I have just donated for Christmas. But after some investigations I was not longer willing to donate for the administration of organizations.
Here in Germany we had several studies who found out, that a lot of money is used for the administrative parts of an aid organization. So I stopped it and just found out about Kiva some months ago. Just check it and have a try!
Get things done in September
Do you know the book "Getting things done" from David Allen? It is great, but I am still struggling a lot to get the things in a row. My holidays were quite good to get an idea of the things which count (and will count in future times). But now there is a big bunch of To Do's in my Asana-account.
Steady work is the key I guess, also it does not feel really satisfying until now.
How do you organize yourself? Which tools are you working with?
I love to read about your "helpers" in the comments and your experiences with getting the things done.
https://p2p-lending-at-its-best.com/wp-content/uploads/2019/09/camoeing-in-norway-1.jpg
497
1244
Tobias
https://p2p-lending-at-its-best.com/wp-content/uploads/2019/05/logo-190522.png
Tobias
2019-09-10 11:00:42
2019-09-11 03:03:36
#PAR02 Passive Income Report August 2019