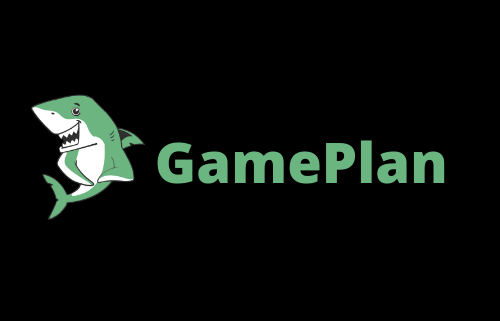 GamePlan CW4: Following the 72 hours rule
Good morning everyone, today will be my day one. Do you this quote: "One Day Or Day One – You Decide". And I decided to make today my day number one.
Let me explain in short: I was and I am pretty scared about doing Youtube-videos. I absolutely love the medium, but I procrastinated to start with it. You will see my successful path, when you check my channel so far. The main reason I found was, that I am not the guy being in front of a crowd.
In January I decided to built my Youtube channel in February and to make videos. No matter what. So I had to find a way to make videos I am feeling that comfortable with I could imagine to not skip it. And here we are: As I am doing a weekly plan, I would like to make a short video about it. I will upload it here every Monday.
The content will be about those things I planned to move within the next week. The week after that I will do a short throwback and rate, where things worked out – or why I was not able to hit my target.
You are invited to comment your gameplan for the following week as well and join my personal challenge.
So let s start with the first goal: Following the 72 hours rule!
Do you know this rule? It says: If you have an idea and you start working on it within the next 72 hours, which is the next 3 days, this idea will be reality with a high probability. Missing out to work on it with these 72 hours this rate goes down to below 5% and it is pretty safe you will not make this project happen.
To be honest, following this rule will not make your project or your idea a success. But as no idea is a success from scratch the idea behind the rule is to start something like a minimal viable product – also it does not necessarily has to be a product.
For example this video is far away from perfect – but it is here on Youtube. And you guys have the chance to rate it. Whether it is useful and inspiring you give it like. I will be able to see the rating and your comments giving me an idea what to improve about it.
So, keeping it short: Follow the 72 hours rule to get things done! The more chances your produce and take, the higher your chances are to succeed with one of them.
My second goal this week: Moderating a panel at the finfellas event!
The finfellas event is a digital booth of fintech companies related to the topic of peer to peer lending. I am invested into some P2P platforms since 4 years +. For 1.5 years now I am blogging about my financial journey towards financial freedom.
Some time ago I was asked if I want to do the moderation of one panel. And I agreed. The finfellas event will take place from today, 28th of January until tomorrow 29th of January. There will be several panels about topics out of the real estate lending and a lot of time to connect between each other.
My panel will be tomorrow afternoon together with Igors Puntass from Bulkestate, Tanel Orro from Reinvest24, Nikita Goncars from Lendsecured and Narinder Khattoare from Kuflink. We will be talking about the concepts behind Real estate securities for platforms and investors.
If you want to join the event, please the below. It is free to join! I really enjoyed the last two events which where worth the time I invested.
Coming to my third goal this week: Executing in my sidebusiness!
You might have heard of it, when you are following my blog. I am working fulltime in a logistics department of retailer in Germany. But when I am finished with this and after my kids went to bed, I love to work on my sidebusiness. I love to write mainly in German. And I am writing blogposts, skripts and books for clients but as well as for my own business.
This week I found a very interesting opportunity of how to manage Google Business pages. I want to generate a solution of how to integrate this into my portfolio I might offer to small businesses to succeed with their visibility on Google.
By the way, my English blog about P2P lending is something like a challenge to talk and write English more fluently. So I am mainly focusing on the german speaking market with my sidebusiness. This blog and this Youtube channel are fun to write and talk about my financial journey.
While producing this video I had the idea to add two very short sections here. Please give me a short notice below in the comments, whether you like them and I should keep them.
The first one is what moved me most the last week
I was reading the book "High Performance Habits" from Brendon Bourchard. In the beginning of this book you were supposed to take a test. Here you had to rate yourself in several habits and actions. The outcome was a personal overview of whether you are performing high or not.
To be honest: Especially in executing my number was just 1.87 out of 5, which is pretty bad. But knowing my weaknesses I am able to work on them. And this is exactly why I produced this video today and will be producing them for at least the next three months.
If you want to take the test yourself, follow the link down below. It is free to use, also you have to register with your emailadress. But there are no fees or costs.
And now the second one: My investment of the week!
Every investment generating performance and income is one tiny step towards financial freedom. Therefore I am trying to invest a certain amount every week. Keeping this as a habit will make sure I am working the right way – I suppose!
This week my investment went to Bondora Go and Grow. I am saving here all of my cut costs or additional income which is adding up to another income stream. As I was donating plasma this week I sent 25€ to my Go and Grow account. Additionally I sent another 200 Euro to my bank account which will be invested into my ETF strategy next week.
That's it for today and for this week. As it is Thursday today there is not that much left from the week. But the exciting part is still to come. If you like to join the finfellas event, follow the link below. It is free and I would be happy about your support during my panel.
Like this video if I was able to entertain and inform you for these few minutes. And please, let me know what you would like to add or what are you interested in what I might add to the show down below in the comments.
Have a great week guys – all the best for you!
https://p2p-lending-at-its-best.com/wp-content/uploads/2021/02/GamePlan.png
500
500
Tobias
https://p2p-lending-at-its-best.com/wp-content/uploads/2019/05/logo-190522.png
Tobias
2021-01-28 09:00:47
2021-02-16 06:50:05
GamePlan CW4: Following the 72 hours rule