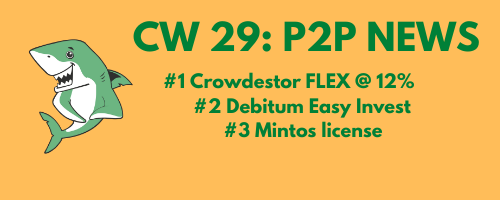 Welcome to this weeks P2P NEWS. I launched this format to keep you guys informed about the latest news. Since last year there are huge changes in the P2P area, which are sometimes hard to follow for all P2P lending platforms. There I will to pick those Top 3 News per week, which seem most important for me.
If you like this post, please give me a short review about it in the comments. I really like to write about what you are interested in concerning the news, so I 'd be happy to know which news you are most interested in.
Top #1: Crowdestor launches FLEX with 12% interest rate
Nearly everyone in P2P lending knows the two smart founder of Crowdestor: Janis and Gunars. Also because of their opend minded way to develop the platform they became quite popular. Of course the high interest rates are also intersting. But during the covid-crisis last year Crowdestor struggles with overdue loans and repayments.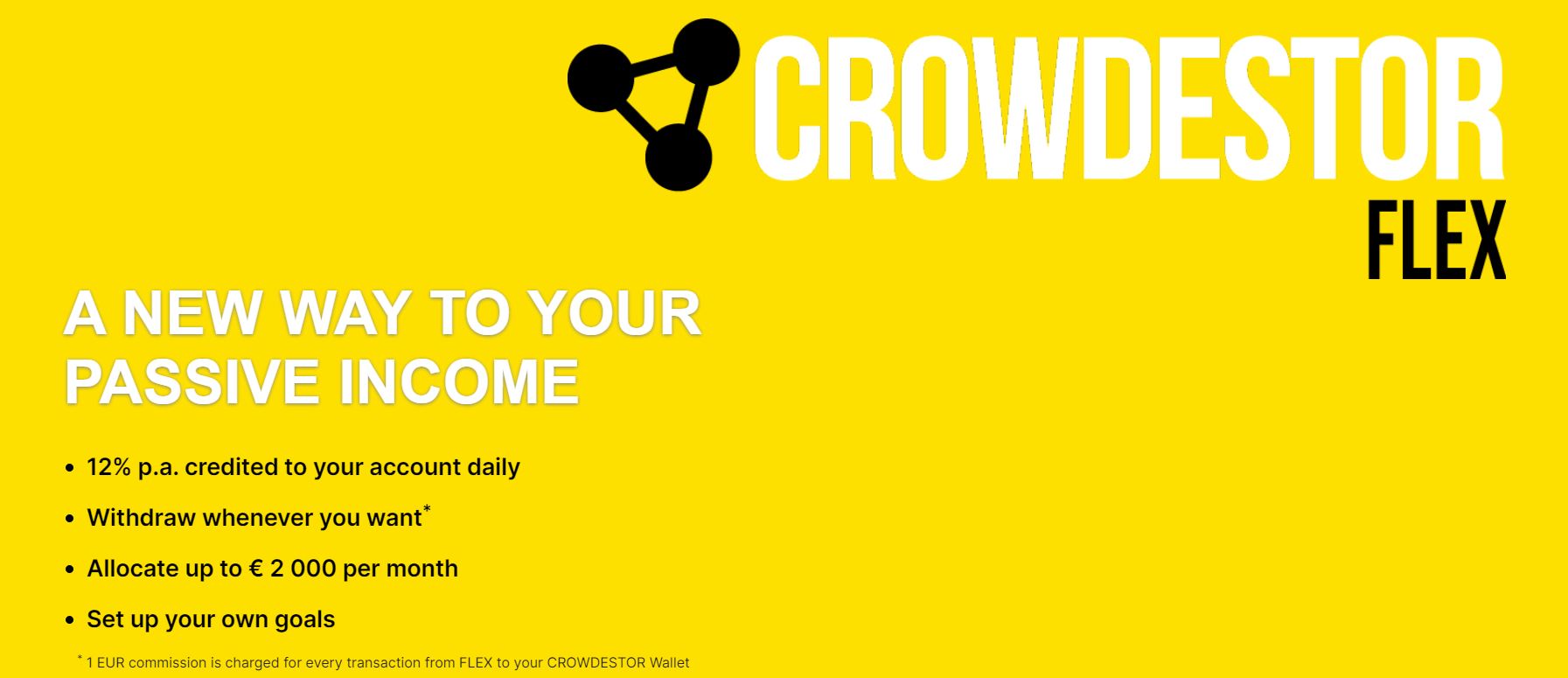 Happy to announce that there are good news: Crowdestor FLEX! This product is a kind of Bondora Go and Grow with some more advantages for investors. There will be a post about it next week on my page to give you some more insights.
Until now it seems like Crowdestor plans to launch specific loans to be published on Crowdestor FLEX. On the first sight you might remember Go and Grow as some functions are pretty similar. The biggest differences are:
earn up to 12%, daily available
specific loans for FLEX
more reason-icons to save for
Does that really convince people? We will see. I am pretty interested in testing it. Of course I will keep you updated about it. As long as there is not valid data about the published loans I will keep my investment small and see how it works.
Top #2: Debitums EASY INVEST
Another P2P lending platform, another interesting product. Just like Go and Grow or as we just saw Crowdestor FLEX Debitum plans to offer their own product called EASY INVEST.

There are, again, several already know functions and it seems like Easy Invest is the Go and Grow of Debitum. But there are also differences, which make it worth a closer look. Until now there is no  publishing date known, but on their blog you will Debitums information about it.
Easy Invest is a wider range of portfolio, where you might invest you money into. The loans behind those let's call them funds are especially chosen to meet the criteria. Debitum says there should be about 20 different products about Easy Invest available for investors.
minimum invest: 50€ just like you already know it from Debitum
loan duration: 3 to 24 months
as Easy Invest is managed it replaces the auto-invest-configuration for investors
Stay tuned to find out more about Easy Invest as soon as Debitum announces more information on it. I think it might be a very intersting product to diversify amongst all of those "one-click-investments" like Bondora Go and Grow, Mintos Invest & Access and Crowdestor FLEX for example.
Top #3: Mintos receives their FCMC firm license
Good news from Mintos: Their licensing process goes on. As Mintos announced on their blog they are expecting to receive the FCMC firm license by August 2021. The Financial Capital Market Commission (FCMC) is Latvias regulation office to supply licenses to latvian companies.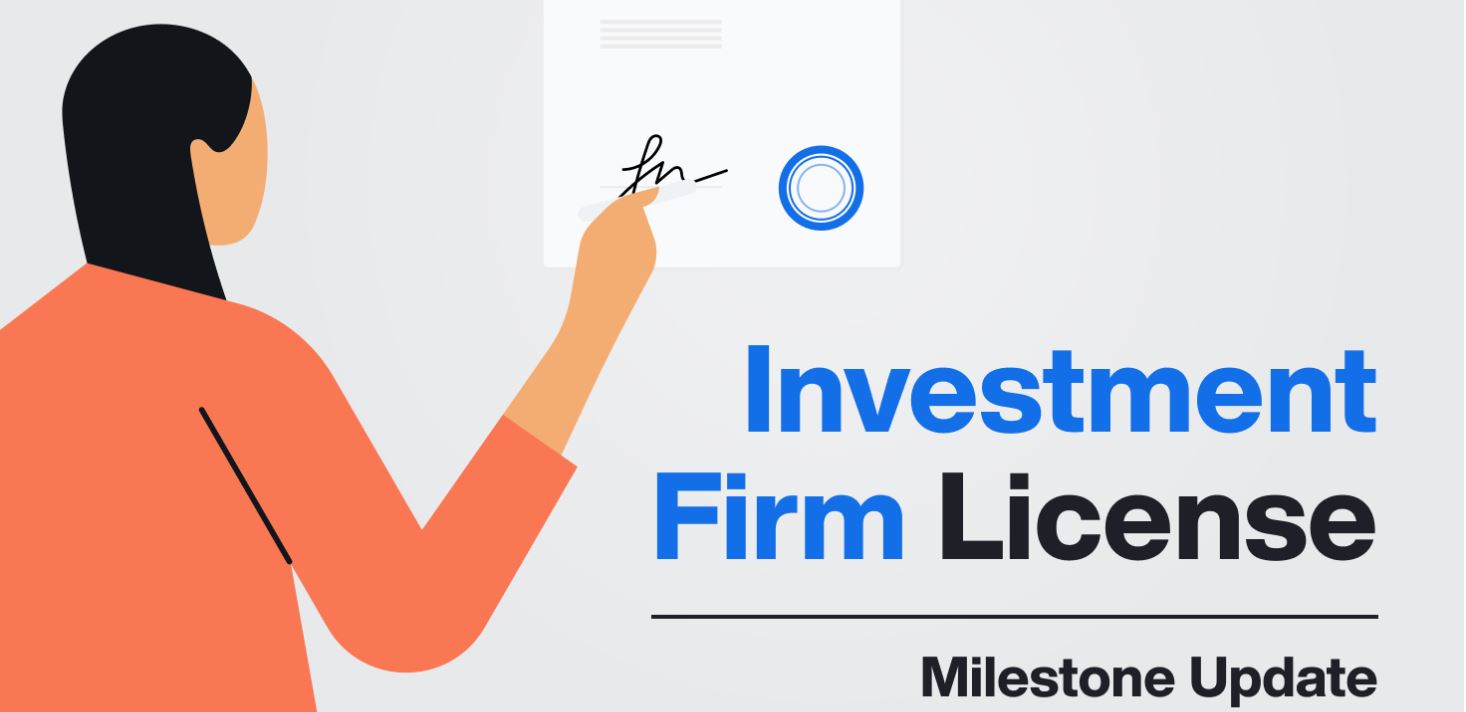 Are there any effects for investors from that event?
Oh yes, being regulated under this license investor will "receive" the following advantages:
Strict investor protection rules under MiFid II
Safeguards per investor up to 20.000 EUR
Investors only need to fill out the Suitability & Appropriateness assessment
If you are bit deeper into the Mintos story you know, that they tried to find the right license for their business. Therefore being regulated under the firm license is a big event for Mintos and should make investing even safer than before for investors.
You comment on the P2P News
Now it is up to you – Comment below what do you think about those P2P News.
Are they affecting your investment or your investment decision?
What do you think about the general trends P2P lending is heading for?
Which news were the best for you?
Happy you made it until the end. Thank you very much for time – really appreciate it and hope you ve found, what you were searching for. If there are any ideas of how to improve this P2P News, please let me know down below in the comments!
https://p2p-lending-at-its-best.com/wp-content/uploads/2021/07/P2P-News-CW-29.png
200
500
Tobias
https://p2p-lending-at-its-best.com/wp-content/uploads/2019/05/logo-190522.png
Tobias
2021-07-23 13:00:43
2021-07-23 21:24:28
CW 29: P2P News: Crowdestor FLEX vs Bondora Go and Grow – Comparable?