2019 was a success, but in 2020 I will crush it
In my last monthly reports I always wrote about my planning of 2020 and how I made it differently this year. Now, after the Christmas days I have to consider, that I did it absolutely the right way. Trying out something new is always a bit scary. But when you prove your decision of doing if a different way, you will learn to challenge yourself.
Close 2019 and start over with 2020
This is exactly what I did during the Christmas holidays. Therefore, I used a tiny book called Year Compass. There are several questions about 2019. Where have I been good at? What am I supposed to increase in 2020? And which were my main learnings?
Of course, there are the same questions for 2020. What are my main goals for 2020? Where do I want to focus on? And what do I do not want to focus on (anymore)? All of those questions (and my answer) sound quite easy and nothing spend time on. But I made the experience for myself, that the time was very valuable I invested in those questions.
If you have not thought about 2019 or do not know what to achieve in 2020 have a look and the Year Compass. You can download it as pdf-file and work on it. And it is free!
My personal review of my P2P investments in 2019
I started this blog in May and until today I still have a lot of fun with writing the content. Of course, there are a lot of reasons to write about P2P lending. But these blogposts are more or less a kind of diary for me, especially those monthly reports.
It is like keeping myself on the track and making sure, that I am still on the right way to my financial freedom. Also, it sounds weird, it feels like a dairy and a kind of financial-yoga-session to keep in touch with my goals. Weird, right?
In 2019 I made several investments into different P2P lending platforms. Mainly it was Mintos, where I wrote some blogposts about the usual P2P investment via auto-invest and another one about Invest & Access.
What is in there for me with Mintos?
Well, Mintos received the biggest investment from me compared to all other P2P platforms. I mentioned it before, but Mintos is one of the biggest lending platforms in Europe. Therefore, I deposited most of my money here as a start.
In my last monthly report about November those P2P investments paid me around 50 Euro of passive income. And additionally, to this money I feel quite safe on this P2P platform. In 2019 there were several rumors about loan originators. I think did not made the best job with communicating about those struggles, but still it was okay.
Where do I want Mintos to go in 2020?
I will regularly make deposits on Mintos to grow my account there and receive more passive income from P2P lending investments. But I will not invest that much as I invested in 2020. Because for reasons about diversifying I will concentrate on different P2P platforms AND loan originators the next year.
Mintos and me = successful in 2019?
Oh yeah, I would recommend investing money in Mintos every time I am asked. Rumors go by and if you look at those points some months later, I have to admit, that those struggles are worth the time reading about it. Nothing really happened and until today I have not lost money because of those rumors.
My personal favourite: DoFinance – stable passive income
In June I met Ieva and Toms from DoFinance in Riga at the P2P Conference. We had a nice chat about the P2P platform DoFinance, and I received deep insights of their business model. Additionally, I was able to have a beer with both of them and get to know those people, who are working with my investments.
This convinced me and I invested. Until today I received every interest payment on time, also the interest rate is not as high as mentioned until today. But this might be a reason how to calculate it and I will give you an information about, when my investment is one year old.
During November and December DoFinance had some problems to find new P2P investments. The reason therefore might be a marketing campaign in October, where investors received an additional percent of interest rate upon their investment.
I guess a lot of P2P investors used this to invest their money in DoFinance. Therefore, new investment possibilities were rare in November. Meanwhile this "problem" is solved, and you are able to invest again.
Overall, I am very pleased with DoFinance. I like the people working there. As well I like their portfolio of P2P investments and of course their interest payments. Being asked I often mention DoFinance as a good alternative to Mintos. Just the size of this P2P platforms makes me investing more in Mintos. In 2020 I will increase my P2P investment on DoFinance for sure.
My first investment in real estate with Bulkestate
Kaspars and the team from Bulkestate made a very special impression to me. As I mentioned in my review from the P2P Conference and as well in the blogpost about Bulkestate, I am deeply convinced that they will rock the real estate market.
Until today I still believe in this impression. As long as you have time as an investor, Bulkestate is a great investment opportunity. Right after the Conference in July and in December there were no investment cases. But I do not rate this as a bad quality. Bulkestate is not that huge as other platforms, so their liquidity is not as high. In my eyes Bulkestate is doing the right thing the grow over the time and to not offer any P2P investments by maybe lowering their standards.
I really like this way and I will stay invested here. I would like to increase my investment here in 2020, but I will wait until new projects to come are mentioned in their newsletter. And of course, I am really looking forward to my interest payments mid of 2020. Then most of the projects will be finished and the payment should arrive in my account.
Debitum Network – Business Loans and Invoice Financing
My investment on Debitum Network started with the idea of investing into business loans. I met Martins on the P2P Conference and talked quite a lot with him. He is absolutely crazy in a very positive way. And he is convinced of doing the right with his P2P platform.
Until today about 30% of my investments were invested into business loans. The rest was invested into invoice financing, which is a kind of business loan as well. But does this match my intention?
To be honest, "not really" is the right answer. But nevertheless, I will stay with Debitum Network. Just on my personal P2P portfolio I have to think about this fact, that Debitum is not purely investing into business loans.
I guess this is nothing to mention, but somehow it affected me. In my blogpost about Debitum Network I wrote about the great opportunity to invest into business loans. So, in 2020 I will increase my investment here, but take care about my diversification.
Bad luck with IbanWallet? I do not know until now
My blogpost about IbanWallet is not that old until today. But since then I tried to stay in contact with them. For any reason I do not know my questions are not really answered. I am still invested on IbanWallet and I will stay with it, but it tastes more like a bitter pill.
The business model of this P2P platform seems quite easy: Transfer money to your account and they manage it. That is okay so far and a great idea. But for security reason I would love to know more about the investments. I mean, whether my money is invested in Germany or Somalia is a big difference for me as an investor. Until today there are no insights about that.
It seems like the money is invested in South America, which would be a great addition to my portfolio. And only for this reason of "believing the money is invested there" I will keep my investment. In my overall diversified portfolio this platform makes sense.
In 2020 I will not increase my investment at IbanWallet. Until the day I know about their details I will not increase the investment. There are alternatives like Bondora, which I will concentrate on in 2020. Beside the interest rate of 6,75% you are able to see details about your investments at Bondora, which makes them much more attractive to me (and reasonable).
Where is my focus in 2020?
I do not have a detailed plan about my investments in 2020. There is a budget to be invested into P2P lending in 2020, but today I do not know where I will invest. The only thing is Bondora Go & Grow, which I will invest in from January on.
2020 will be the year of my personal diversification P2P lending. So, I will try to find out which platforms are most reliable as well as which kind of P2P loans they are offering and in which geographical areas. My vision of the end of 2020 is to have a P2P portfolio being diversified among the most reliable P2P platforms all over the world. Nothing more ?
Let's see, how things will work out and how much work I have to put in therefore. I guess it will be quite a lot of work, but everyone is able to average, so I go a bit further on into another direction.
Learnings from 2019
This P2P project taught me a lot and I am really thankful for those experiences. In the beginning I was really worried about my English – today I do not really care anymore. Writing in English is still not that easy, but I got used to it. And every mistake I make might be a small improvement of my English. So, I guess the quality raised since the first blogpost, but I never compared it.
Especially the last three to four months of 2019 were very important to me. I learned a lot about myself and especially of what I want to do and what I do not want to do. And since I work on exactly those goals, I feel much more comfortable with what I am doing.
This maybe sounds like a self-enlightening idea and of course it is, but it is mentioned to aim for goals. I am not the guy meditating or doing hours of yoga somewhere. Also, those things might be good for me I have not experienced them so far. For me 2020 became a clear vision the last weeks and I am really thankful therefore.
Challenges are still on top of everything else
Every time I tried something new in 2019 it led to a new experience for me. In most cases this experience was very valuable to me. I do not know why I have not done more of it. But in 2020 I want to challenge myself every month with a new challenge.
Let's say it is a 30-days-challenge every month with one day less in February. I am still searching for some challenges, but there are a few on my list already. Also, this in P2P lending blog mainly focusing on financial topics those challenges are supposed to cover anything I have not experienced until now. So please, if you have any ideas, just post them below in the comments. And of course, you are invited to do your own challenge and keep us informed about it here.
Commit to my goals in 2020
My plans are more or less finished until now. It is just some details, which have not been set. I am willing to rock 2020 and I will give everything I have for it. Therefore, I will close my plans soon and let my accountability partner judge me. But this partner is a just overview placed above my desk at home. It is just about me, myself and I.
The last years I always had someone to look after me. It might be useful, but it is not, when your partner is losing his goals out of sight. I will just focus on myself and do no give any power to anyone else. This is what I did the last years and it just worked out for times of the year. In 2020 I will stay hard for 366 days and keep in touch with my goals every damn day.
My goals are reasonable, measurable and challenging. I wrote them down for any are of my life and draw the picture, how to achieve them. Therefore, my only accountability is this picture, whether I matched the point, or I have adjust something to reach the goals.
What are your plans for 2020? How do you stay hard on your goals? I am really interested in your ideas and would be thankful if you share them with me in the comments.
As this one is my last post for 2020, I am wishing you a great New Years Eve Party and a Happy New Year. See you next year!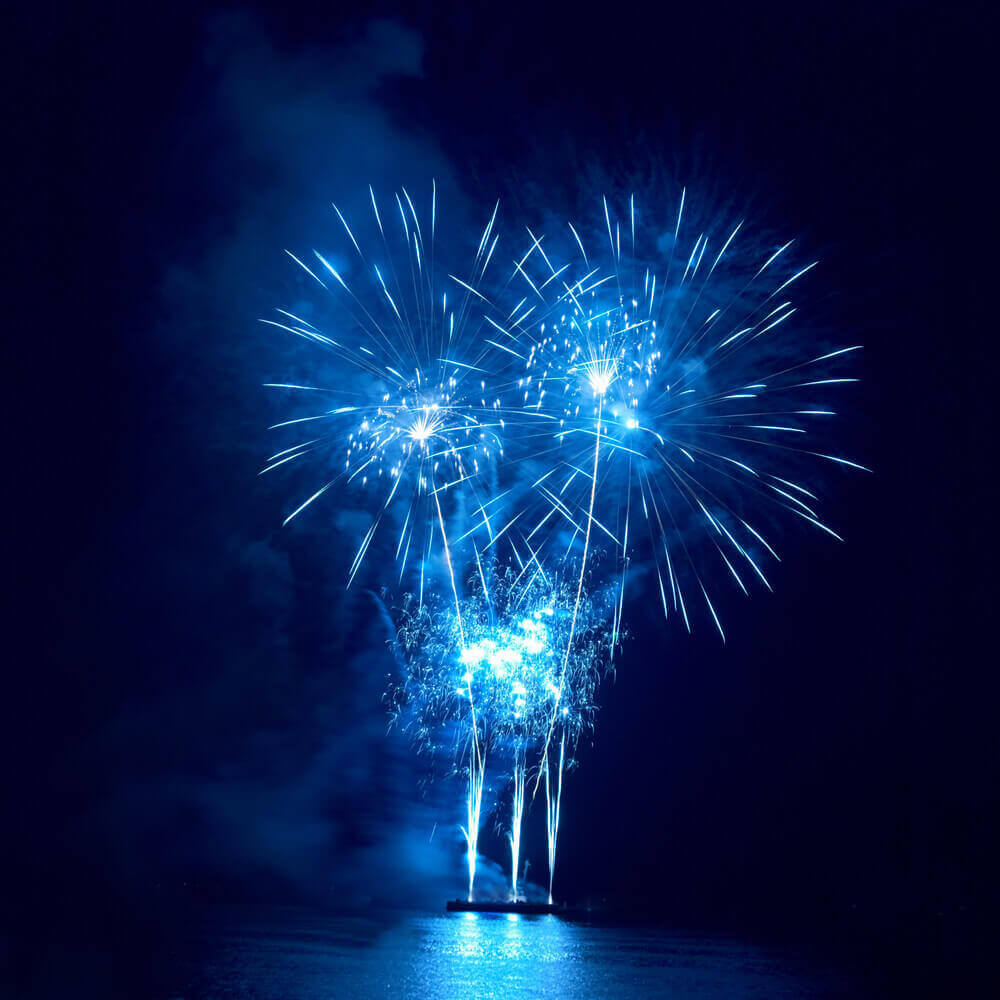 https://p2p-lending-at-its-best.com/wp-content/uploads/2019/12/crush-it-in-2020.jpg
710
1000
Tobias
https://p2p-lending-at-its-best.com/wp-content/uploads/2019/05/logo-190522.png
Tobias
2019-12-29 09:32:31
2019-12-27 08:02:25
2019 was a success, but in 2020 I will crush it