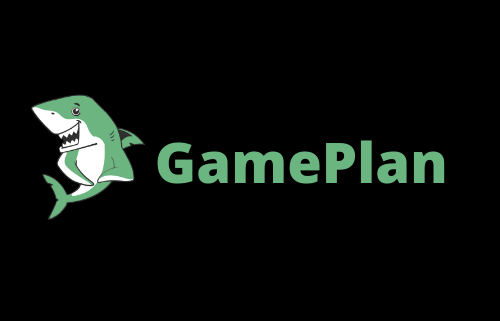 GamePlan CW 8: First two months are over
Welcome to another week. We are heading towards the end of February which will be by the end of this week 59 days into 2021.
Are you able to already make something like your stats or numbers of this year? Does you daily work still fits to your goals you made for 2021?
I think this questions is one you should always ask yourself regularly. Trying to remind myself every day of my goals it comes sometimes out of sight. I am guilty of losing them from time to time. But with every ending month I think about them again.
Am I still on track?
Was I able hit the targets I was aiming for?
If I would not do it I guess the end of any year would be somehow wired, as I would make the first comparison of what I aimed for at the beginning of this year and where I landed by the end of it.
In 2021 I reminding myself constantly about the goals I set myself. Maybe you know that I also set up quarterly goals. And for Q1 it looks good that I will hit my numbers. That is a pretty good feeling to be honest.
Looking back into the last weeks goals
Well, my first goal was to get my IG account running again. Also I did not manage to post every day I found a wonderful process to save some time while producing the content. That was a pretty huge eye-opener for me to make the content once a week and not every day.
Secondly I wanted to work with the Power List. I missed it on one day, but did it the other 6 days. Unfortunately I have to still work on the size of the tasks. By the end of the week there are only two W for wins, but five L for the losses. For example I entered one task to produce the IG content for one week – 4 days already took me around 3 hours. Need to work on that.
Last there was the challenge to write 1.000 words per day. And I did not made it. Not even one single day. Again I guess it has something to do with the Power List as those 1.000 words were additionally to it and not on it. Big learning: If it is not on the list, it is not in the day!
Goal #1 Focus on the Power List!
I feel like this concept of the Power List is a great idea which works for me. Also I ended last week with a 2:5 loss, it was still a good way to organize myself. So for this week I want to implement it into my day and think about the sizes of the task to not be more than 20 minutes each.
Goal #2 Work on the 1st page of my new project
I already mentioned it before, but did not really met the goal. Starting with the first page will make me think of it and start with it. It does not get better from laying around here on my desktop, so I need to get it a priority.
Goal #3 Get my new laptop ready for audio books
There is still something to do and configurate with my new laptop. I am pretty happy with it, but I was not able to install everything I needed to have. Maybe some kind of procrastination again, which I want to avoid by finishing it this week.
The #1 that moved me last week
I am pretty blessed and happy. Thinking back to 2015 it was me needing help to raise again. And a friend of mine gave me the chance as a SEO content writer. I think I took the chance. While we lost a bit out of sight during the last year we had a phonecall last week.
He told me that his business is in struggle because of private reasons. It was a pleasure to offer my time and work to get it up again. So this week it is nothing personal which helps me to move forwards, but the very good feeling to take the chance to say thank you to a good friend with my working power.
The best investment of the week!
Hah, you will laugh: It is my time. I started putting my figures into Portfolio Performance which is a tool, where you can insert all of your assets. It is a lot of work to put it all in there, but the overview is great to be honest.
I really love the style and the way the figures are shown. Especially for those from Germany this tool is great, but also for everyone else. And it is free ?
That is it for this Monday. I am wishing you all the best for this new week. And please do not forget to join the finfellas event on Thursday and Friday, where I will be moderating once again panel. The topic this time is crowdfunding and there are a lof of interesting guests there.
Take care and make the best out of the week!
https://p2p-lending-at-its-best.com/wp-content/uploads/2021/02/GamePlan.png
500
500
Tobias
https://p2p-lending-at-its-best.com/wp-content/uploads/2019/05/logo-190522.png
Tobias
2021-02-22 09:17:19
2021-03-05 06:20:31
GamePlan CW 8: First two months are over