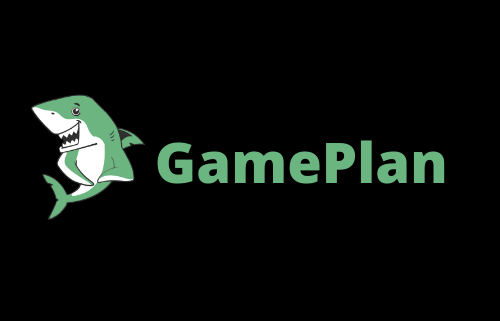 GamePlan CW 22: The first days are gone…
Last week I started again with writing my weekly GamePlan. In CW 21 I plannend to reach the following goals:
Get my business running again
Taking care about my body & mind
Work on my passive income goal.
And here is how it went: Pretty lala 🙂 But let's get into it a bit deeper
Review of my last week CW 21
I was able to get my business running again. To be honest it was pretty ugly to do it, because there is a lot of broken glass on the floor. But if I never conquer it, it will probably not run. I wrote about 4 tasks, which should have been done. From those I was able to check off two, as I completely underestimated the time I needed to finish them.
The second goal was to track my nutrition. This one worked out quite good and I was able to improve my wellbeing. But I was not able to find a coach. The reason is simple: Who the f**k likes to coach someone being fat, lazy and disorientated about the future? I felt pretty lonely with that, whereas I decided to structure my life first. But I found a plan to create my discipline again, which I follow since then.
The last goal was to establish 50 EUR of passive income (monthly). I decided to invest more money on Reinvest24, Viainvest and Robocash. All of them are having a 12% interest rate. Calculated right this means to invest 5.000 EUR to receive another 50 EUR per month.
Goal #1: Finish one more business order
Just like last week, but giving myself the time to do it in a good way. The monthly goal is to finish all of my open orders, which is quite a lot. And to clear things before Q3 hits in with new challenges.
Goal #2: Follow my discipline
This one is like doing a diet for the 30th time. You know what you have to do, BUT you do not do it for any excuse. It sucks like hell, but I am the only one to change it.
I started #75Hard today with an addon of the "Power List". Meaning, I have to finish the tasks from my Power List every day, no excuses. And to be honest: That s pretty good, as it is now 1.45 AM and I have to check the last one of "Writing my GamePlan CW 22" 🙂
Goal #3: Publish my book
I cannot believe it. Currently I have about 5 projects being "more or less" finished. One of them need and ending, another needs an entry and the third needs another 3k words.
Those things wont be able to earn money, while they are sleeping somewhere on my desktop. Therefore the goal is to publish one book until sunday evening 8 pm.
The #1 thing that moved me last week
It sounds pretty "bad", but I started investing 30 – 50 EUR per day. Sometimes I buy some dividend shares and sometimes I transfer the money to a P2P lending platform.
I do not follow any rules. It is just randomly and depending on my mood. But the feeling of doing something for my passive income every day is absolutely great.
The only rule is: This money has to work for me the for the rest of my life!
The best investment of the week
I started collecting shares from ICBC, who has a 6,5%d dividend interest. I had some chinese companies on my list before and rated them last week, depending on their size, their business model and how the chart looks. And I decided to invest into ICBC.
Just one day later someone else out of my "digital expert circle" commented on the company in a pretty good way, which gave me the idea of I had done something right. And it feels great, cannot really say why. Probably the confirmation-bias.
That's it for today. Take care and make the week count!
https://p2p-lending-at-its-best.com/wp-content/uploads/2021/02/GamePlan.png
500
500
Tobias
https://p2p-lending-at-its-best.com/wp-content/uploads/2019/05/logo-190522.png
Tobias
2021-06-02 00:00:46
2021-06-02 00:01:51
GamePlan CW 22: The first days are gone…