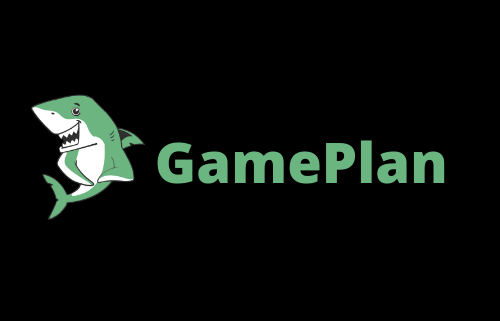 GamePlan CW 11: The value of day one
Honestly, I hate to skip things and than continue with them later on. But the last two weeks I had a lot of excuses to not work on my GamePlan and unfortunately I allowed them to win. Starting all over again with this "no matter what".
I really like the quote of "no matter what" – but it is the same as I admire Formula 1 drivers – I will never be able to drive a Formula 1 car. But that is the problem for me I guess: It is possible. I just need to make it the biggest pain to not do it.
On last weeks thursday James Clear sent out another newsletter. There was one quote in it, which says it all you have to know:
"Repetition unlocks value.

The value of your first workout increases the more you exercise.

The value of your first article increases the more you write.

The value of your first conversation increases the longer you stay in the relationship.

Day One continues to compound."
What do you think about it?
Which 6-months-period has been the best time of your life?
In the end of his newsletter there is a question to think about. This time it was the question which 6-months-period has been the best of your life and what learnings you might find today. Usually I do not really like to do such spiritual stuff. I am really not into those things as I am very pragmatic. But I took myself a coffe and scrolled through my pictures on my smartphone. And there it was: January to July 2018!
That has been the best time of my life so far!
I had the goal to run the Stubai Trail in june 2018 and I found the grit to train for it. There was no option than to finish it. As a guy from the flat surface and a big town vertical metres are quite challenging. But I trained for it and when I went to the starting grid I was pretty ready for that race.
Do not get me wrong: I do not wanted to win it. I was just the challenge to make all cutoffs and the whole distance of 31 km and 2.500 vertical metres. And in the end I made it. Including all the ups and downs runners might have on their very attempt.
So, what is my learning? Exactly, I have to find this goal again to find my "no matter what".
Goal #1: Win the week
As you know I am currently working with Andy Frisellas idea of the Power List. And it really helps me. When I first started I took to huge tasks, but meanwhile I think I have found the right size of them. But as you also know I was not able to win a week so far.
Therefore the goal next week is to win the week! Than means to have more daily wins than losses. But I am aiming for the 7:0. The next week should really push me forward to find another "no matter what".
Goal #2: Divide and focus
Most of you know, that I am working fulltime and additionally in a sidebusiness. Over the last 2-3 weeks there were a lot of tasks, which overlapped the way it confused me. Sometimes I had a 15 minutes call during my working time. And another time I had to do something for my fulltimejob in the evening for any reason.
The goal is to divide these to things from each other. The more I focus on what I have to do right now, the better I will be able to get things done. Currently there are several open tasks on both sides, wherefore my personal goal is to finish all of them and create a timezone for my fulltimejob and another one for my sidebusiness.
Goal #3: Create the transalpine route
One of my "no matter whats" this year is to run the Alps. I already know the route, but there is nothing more planned so far. Next week I want to go into detail. Currently it looks like we will all receive the vakzine by late summer, whereas I guess that most regulations will fell apart soon.
But not taking care about that I will run this route. I need to check, which stages I want to run and addittionally where I can my food and drinks from during the day. So the next week is to find those points on the map and create a route for myself, which fits into my vision of conquering the Alps.
The thing that moved me last week
When I doing my evening walk I often listen to Andy Frisellas "REAL AF"-Podcast. Before it was called the MFCEO-Project and as I have not heard all of the episodes, I am sometimes scrolling into them. This week I heard episode 90: All-in!
"Any goal that you wanna achieve

that is worthwhile in your life

requires all in effort.

Every moment,

every minute,

every hour,

every day,

every week,

every year,

for as long as it takes for you

to get where you are going"
Any questions? I guess not as it is all said with those words.
The best investment of the week
While I am writing this it is friday. So for you it is in the last week. But when I started to plan my week today, I was like "Hum, skip it one more time? Do it on monday? Or write it now?". I am very happy to find the grit to write it as the next task of the day.
So, maybe to wrap it up and tie things together from the beginning with James Clear: It does not matter, what you are doing. I only matters, that you are doing things!
I do not want to find another day one again. I want to make the value of this friday, 12th of March, as big as possible by compounding the invest every day.
Let's get it on – I will make the best week I have had this year so far!
https://p2p-lending-at-its-best.com/wp-content/uploads/2021/02/GamePlan.png
500
500
Tobias
https://p2p-lending-at-its-best.com/wp-content/uploads/2019/05/logo-190522.png
Tobias
2021-03-15 09:06:03
2021-03-12 07:56:48
GamePlan CW 11: The value of day one